AIBC Networking events
AIBC would like to welcome all delegates to attend networking events as below.
Please note that the ASBD event requires pre-registration.
Thursday, October 13, 2022 at 07:00
Breast Cancer Network Australia (BCNA) Breakfast

The BCNA breakfast will take place in the Sky Room, Brisbane Convention & Exhibition Centre from 07:00-08:15.
The breakfast will bring together breast cancer healthcare professionals from Brisbane and the surrounding areas and will be an opportunity for them to hear from BCNA's Director of Policy, Advocacy and Support Services, Vicki Durston about what BCNA does, the services and resources available to help their patients, and an update on BCNA's policy and advocacy agenda.
There will also be time for discussion between the attendees and Vicki Durston, as well as an opportunity for networking and connecting.
For any queries, and to RSVP please email events@bcna.org.au
---
Thursday, October 13, 2022 at 17:45
AIBC Networking Reception

Please join friends, colleagues and exhibitors in the exhibition area at the BCEC for canapes and cocktails.
The reception will take place after the congress opening session.
---
Thursday, October 13, 2022 at 19:00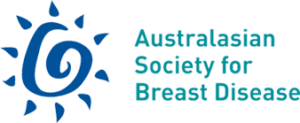 ASBD Dinner – Members Only
The ASBD Member's Dinner & Dance to celebrate the 25th Anniversary of ASBD and coming together again after COVID will be held on Thursday, October 13, 2022 during the AIBC Congress.
The ASBD Executive is excited to host a private dinner and live band for ASBD members at The Rooftop, Level 12, Rydges South Bank Hotel, Brisbane (adjacent to the Convention Centre).
Come along and catch up in person with friends and colleagues.
Registration for the dinner is via the ASBD website and is separate to the AIBC registration process.
The subsidised cost to members is $85.00 including food, beverages and a band.
Note: Tickets are strictly limited to 200.
For any queries: info@asbd.org.au
---